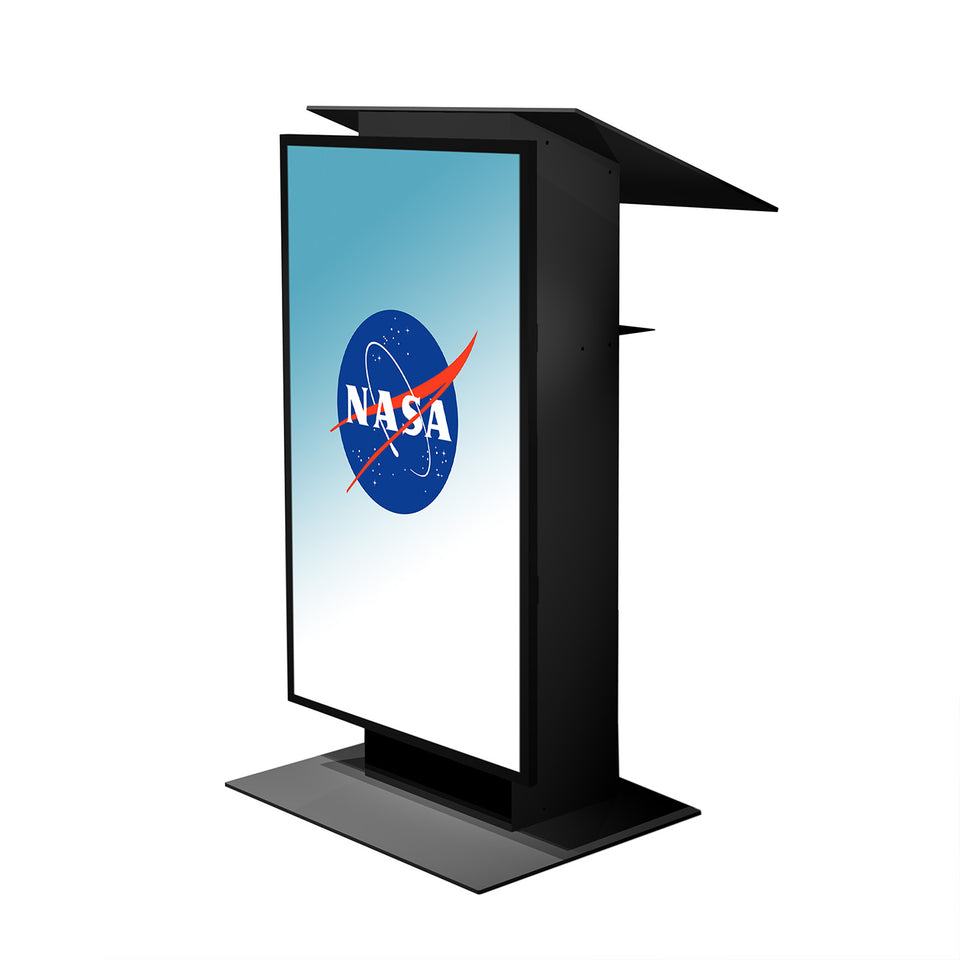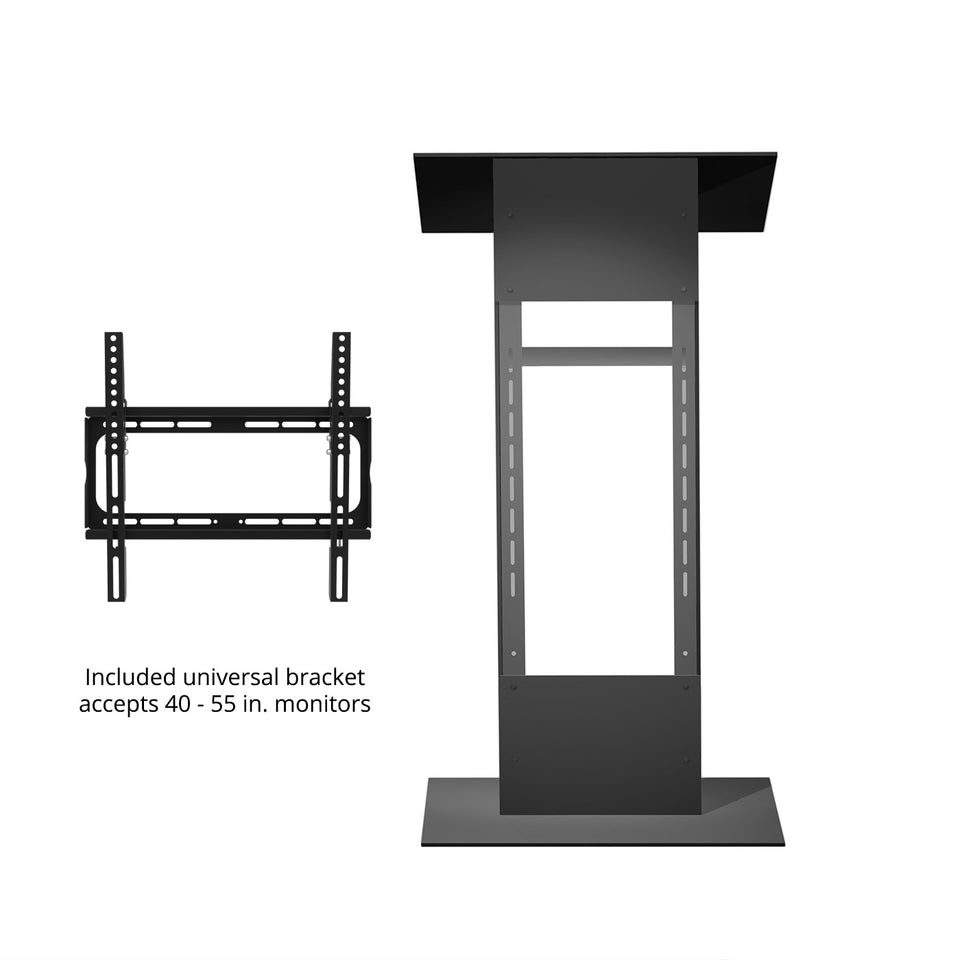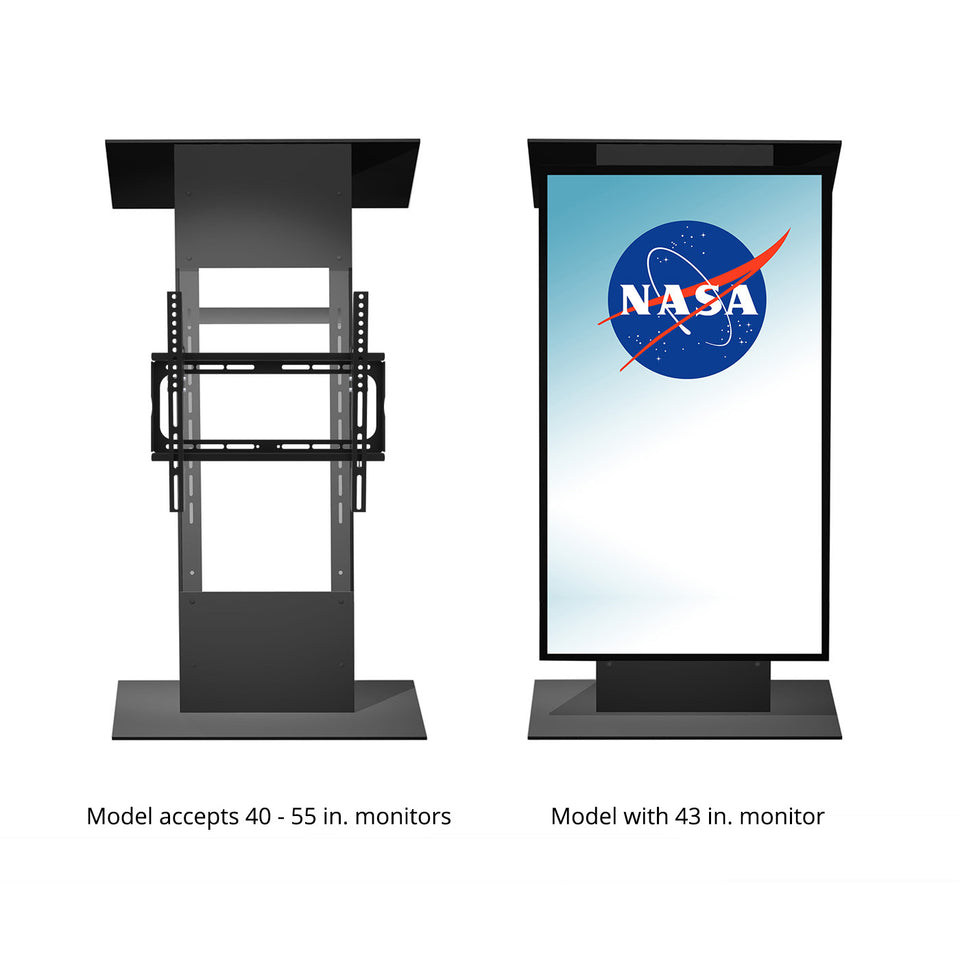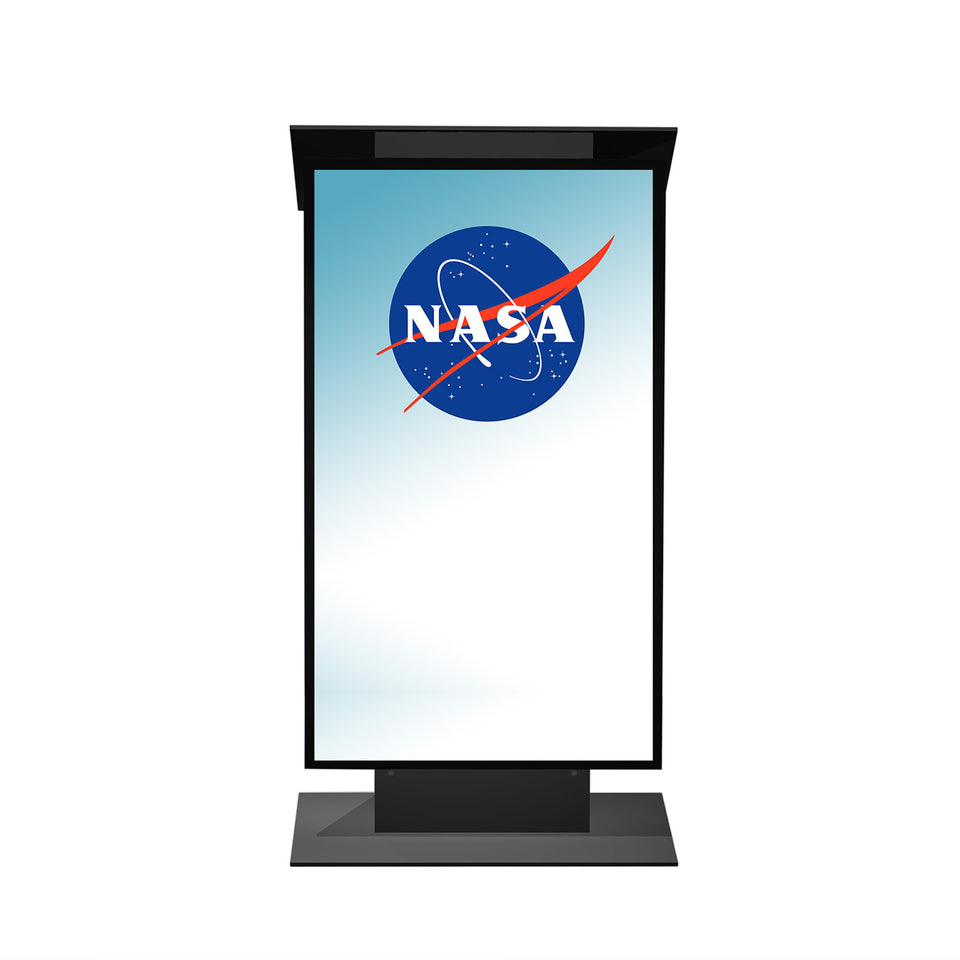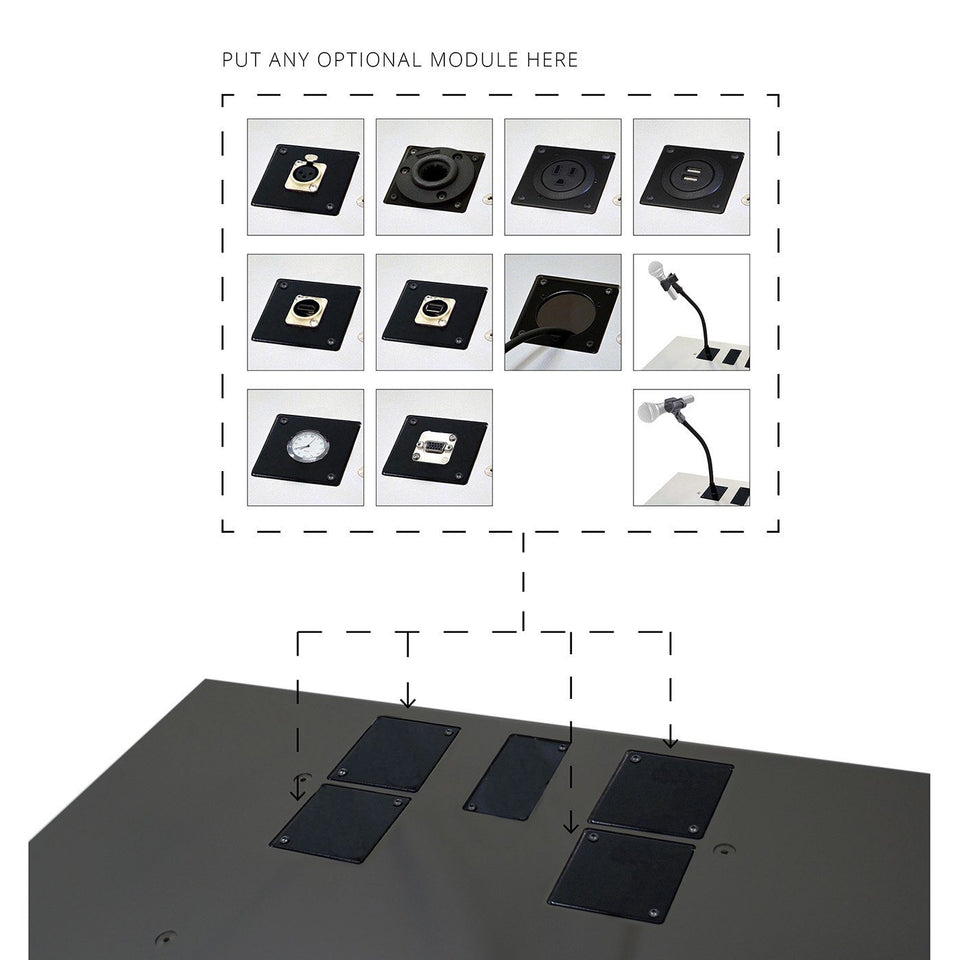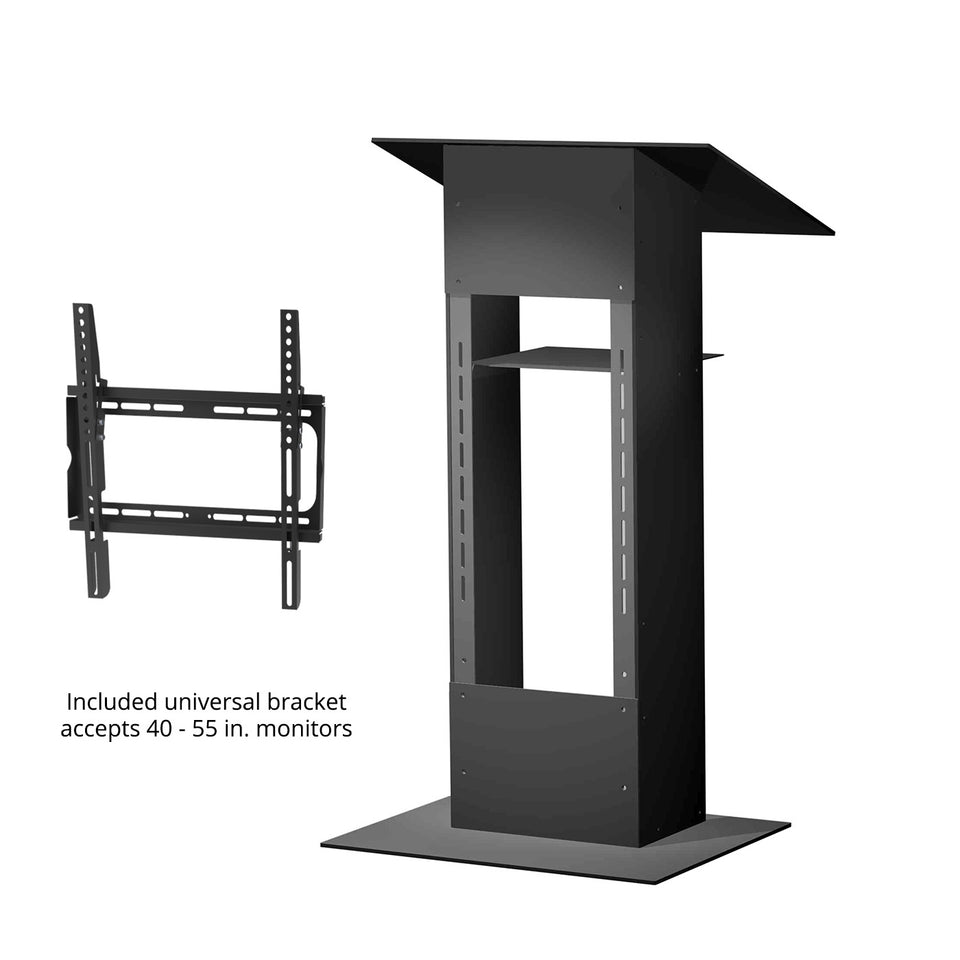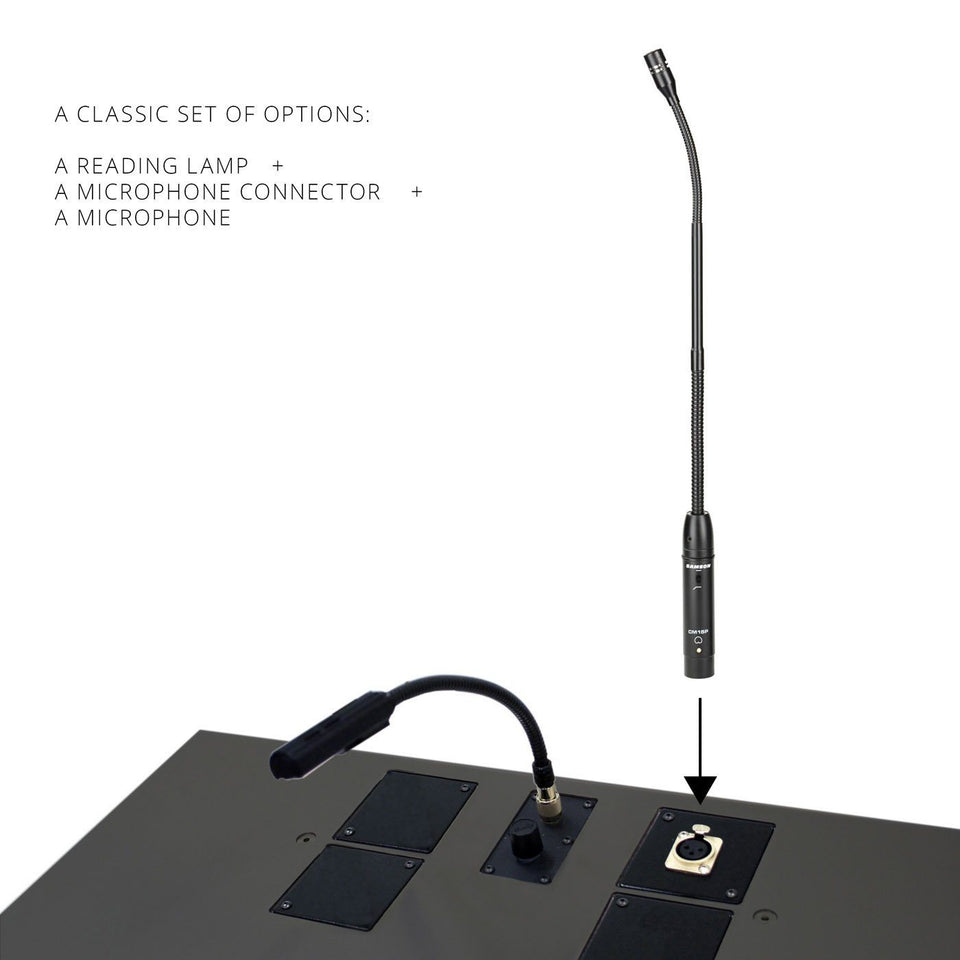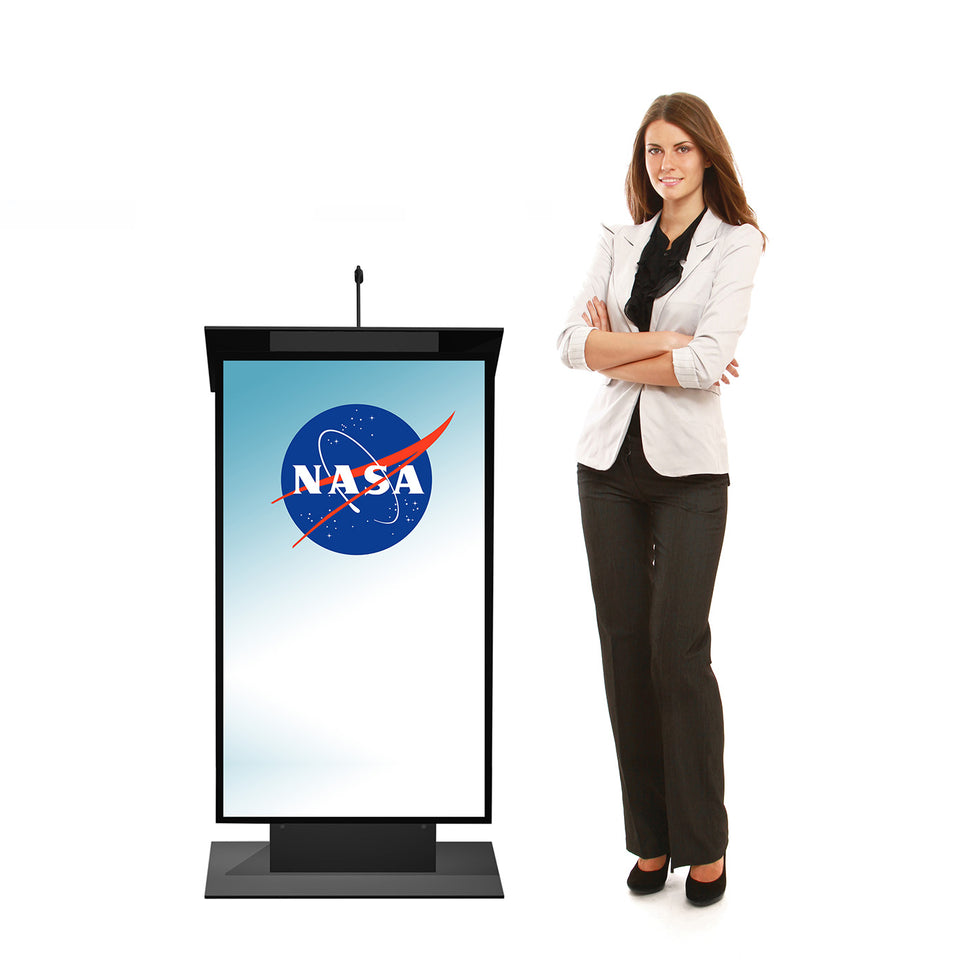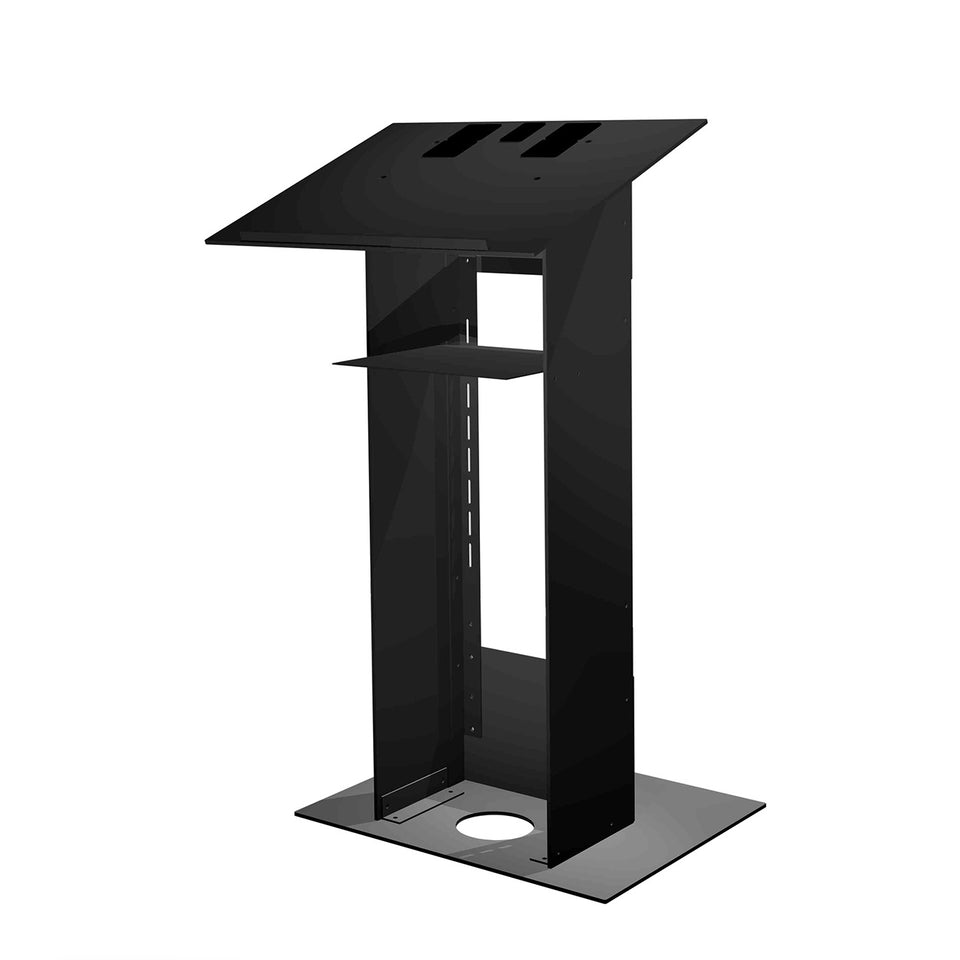 K5 lectern / podium LCD Display
K51-V23
Introducing the K5 lectern/podium LCD display: the perfect combination of sleek style and smart design! Crafted from durable aluminum, this sophisticated charcoal-colored lectern features a unique front-installation design for LCD monitors, delivering effortless digital presentation potential. Make an unforgettable impression at your next event!
Includes a universal vertical mount for TV 40" - 55", up to 40 kg (88 lbs).
Version with the monitor includes a 43" LG monitor (43UL3J-E) with 3840 x 2160 resolution, Wireless, Ethernet connection, 2 x USB 2.0, 3 x HDMI, 1 x Serial, Energy Star.
(model shown with the included 43" LCD monitor)
(assembly required)
Features

Details

Models

Environment
Freestanding
Accepts monitors from 40" to 55", up to 40 kg (88 lbs)
Comes with a universal monitor VESA bracket: 200x200, 200x400, 400x400
Customizable: you can add up to 4 optional modules and 1 reading lamp
Wide reading plate for a laptop and notes
Pencil stopper to prevent books or notes from falling off
Interior shelf for storing notes or a glass of water
Base plate grommet to access floor traps

Charcoal color
All 6 mm (1/4") aluminum powder-coated plate construction
W x D x H: 610 mm x 680 mm x 1143 mm (24" x 26.75" x 45")
26 kg  (56 lbs)
Spec Sheet (pdf)
Standard finish - No monitor
Standard finish - With 43" LCD monitor

1 new tree is planted for each lectern
Recyclable aluminum
Ships in 2 flat boxes (+ 1 box for the model with monitor)