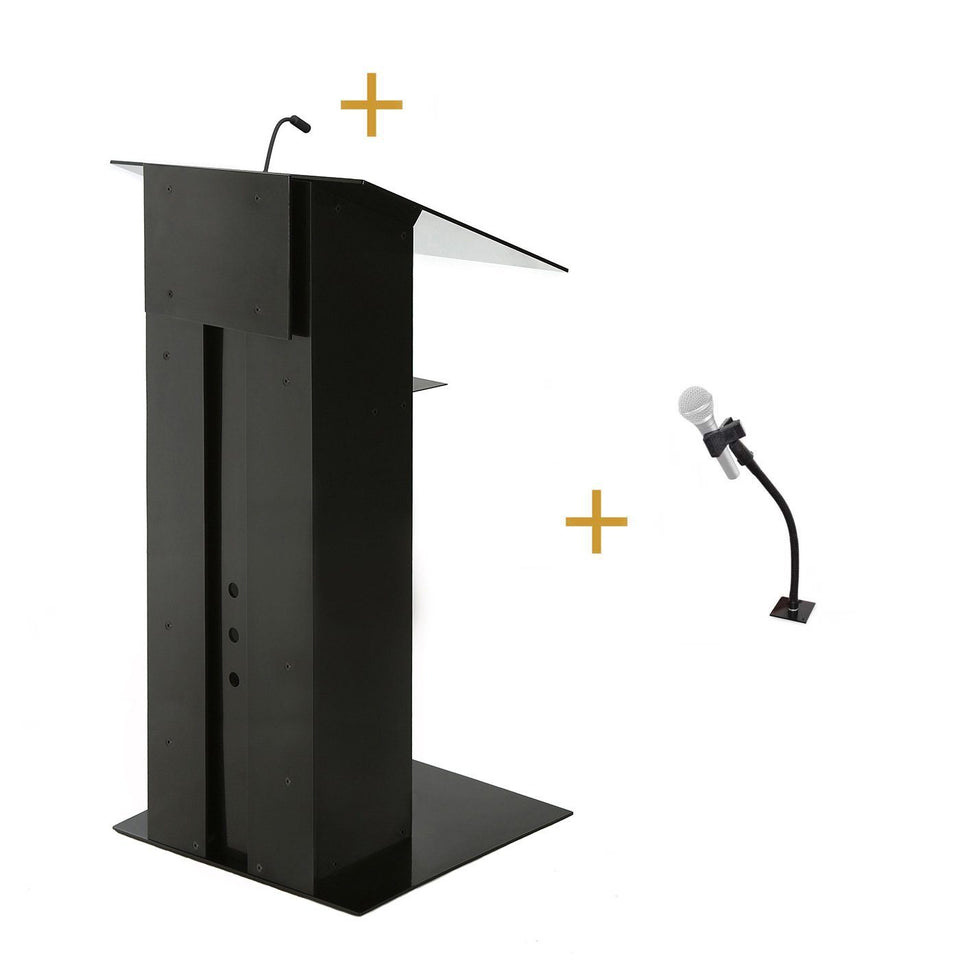 Combo K3 Lectern - Complete solution - Set 2
K3-CMB2
Our combo solutions get you everything you need for a quick-start set. 

The set includes:
Check the product pages for detailed information about each of them.
Install with the included small screws the reading lamp module on the lectern and the microphone holder (our lecterns are factory-ready to accept our modules) and you are done. No welding, no fuss.

The reading lamp will be perfect to shed light on your notes and the mic holder will hold any handheld microphone.
Assembly required (plan for 30-45 minutes for the assembly).