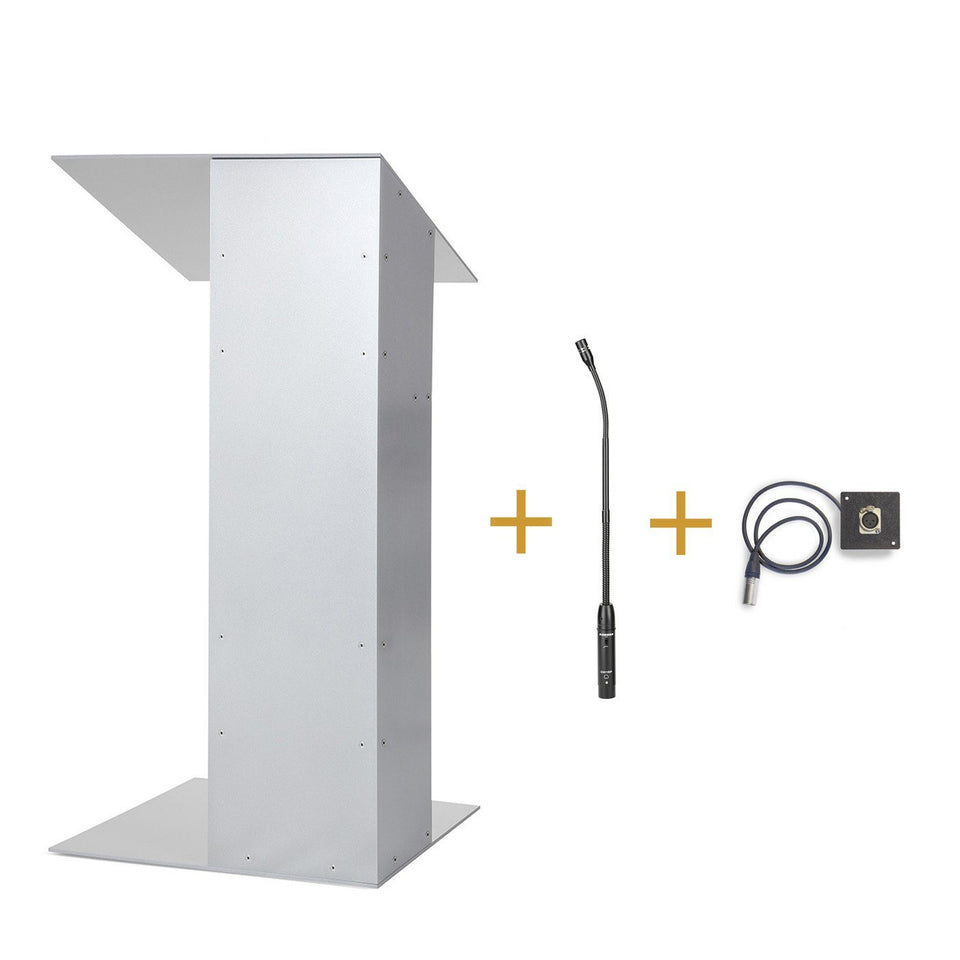 Combo K1 Lectern - Complete solution - Set 1
K1-CMB1
Our combo solutions get you everything you need for a quick-start set. 
The set includes:
Check the product pages for detailed information about each of them.
Install the connector module on the lectern (our lecterns are factory-ready to accept our modules) and you are done: plug the mic on the module, plug the included audio cable under the module and that's it. No welding, no fuss.

The Samson gooseneck is perfect for any podium application. It provides optimum sound quality for speech and presentations, features an elegant 375 mm (15") long articulated arm, and includes a Snap-fit foam windscreen.
Assembly required (plan for 30-45 minutes for the assembly).