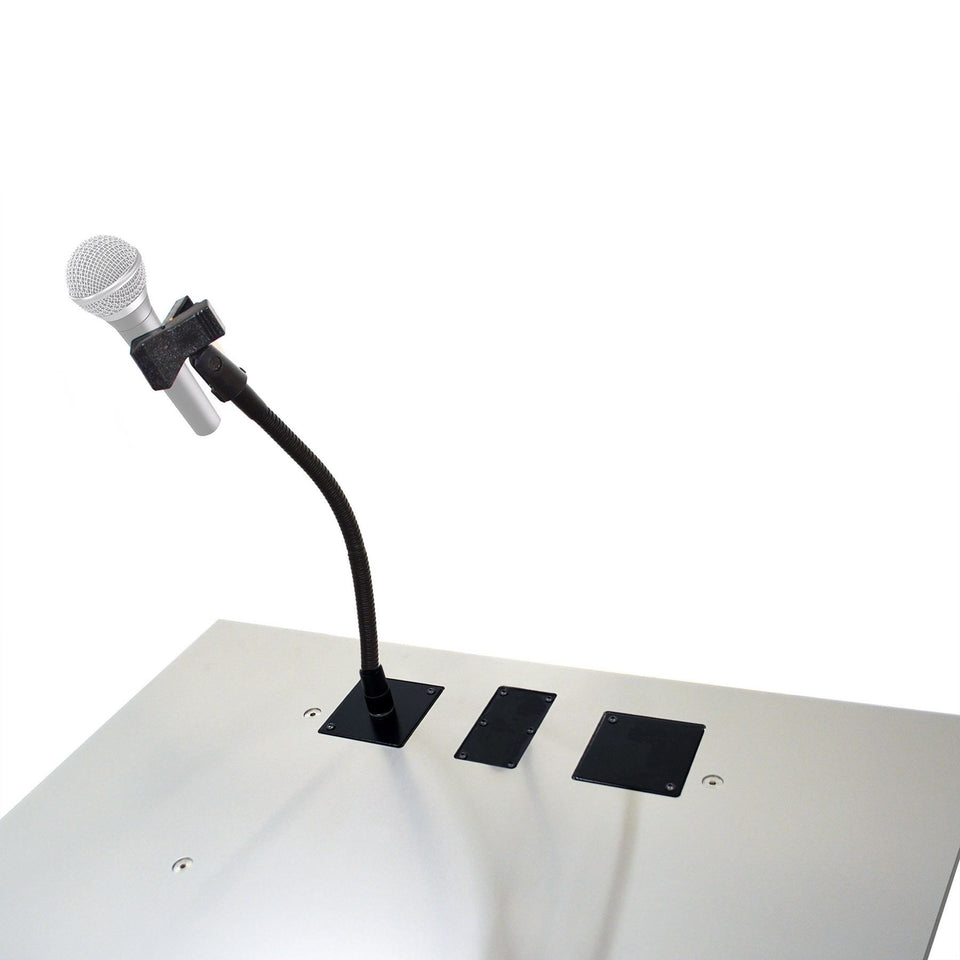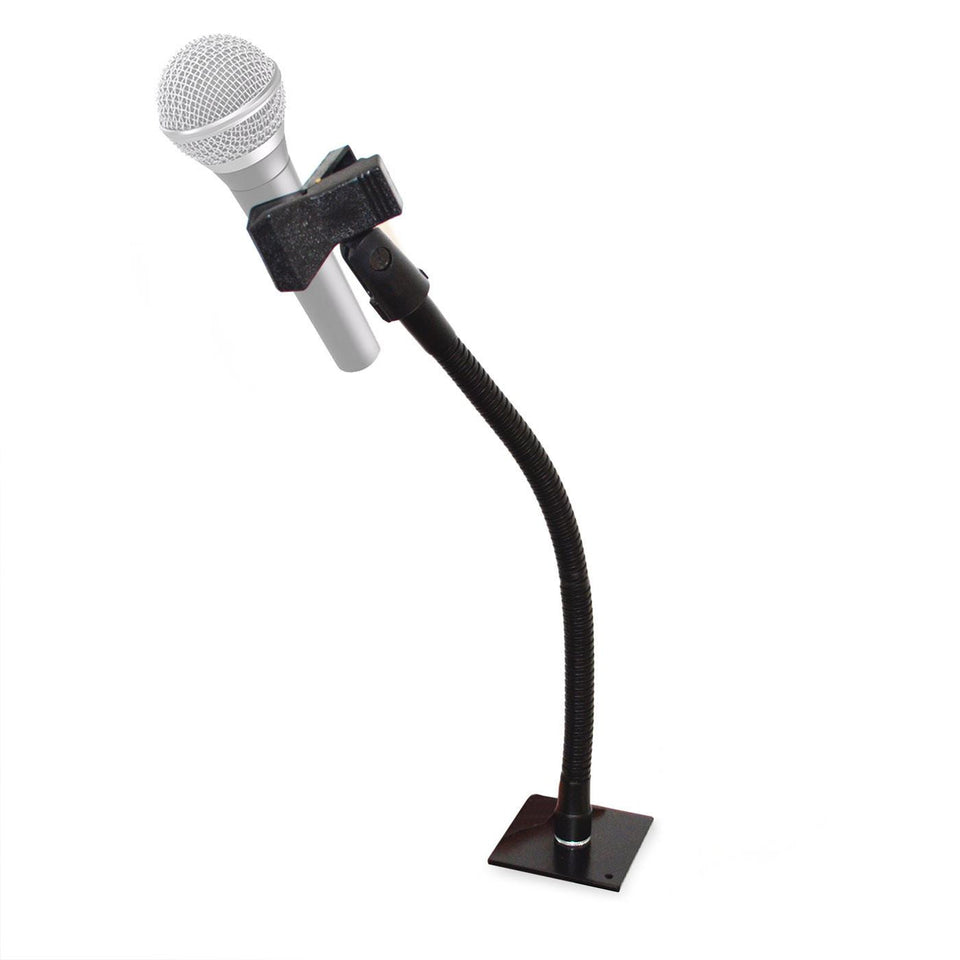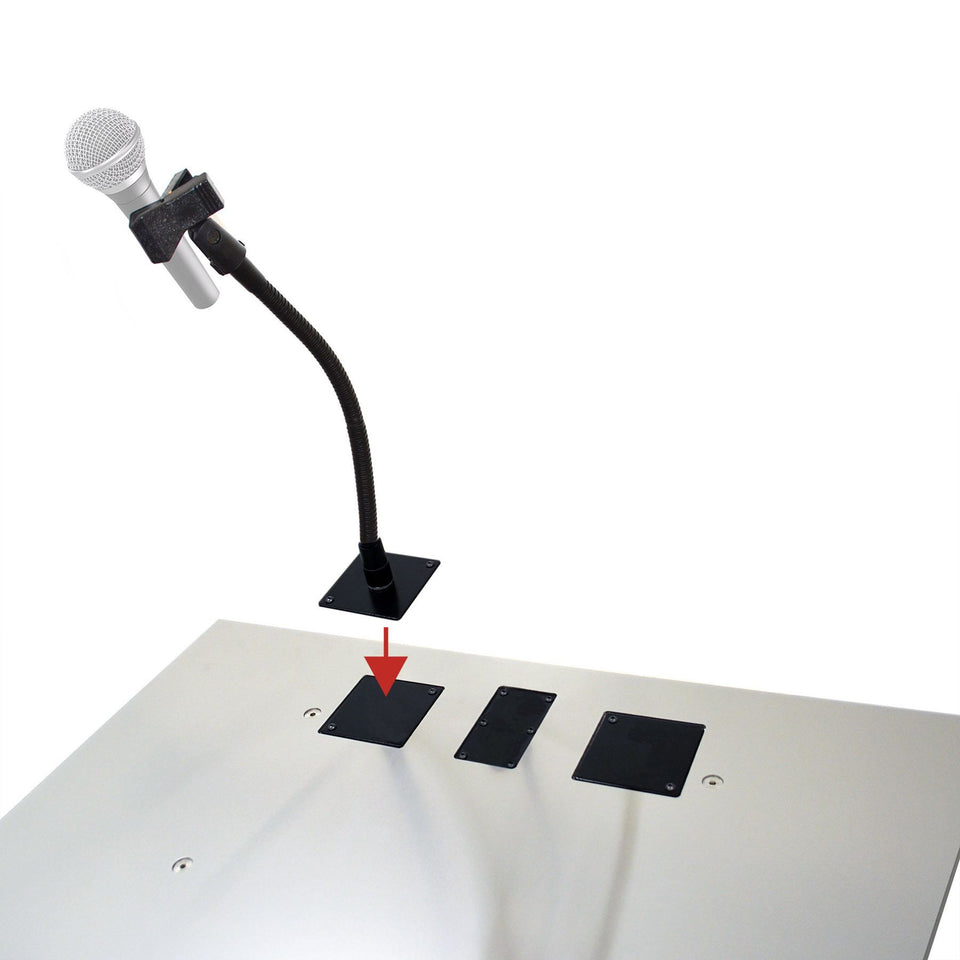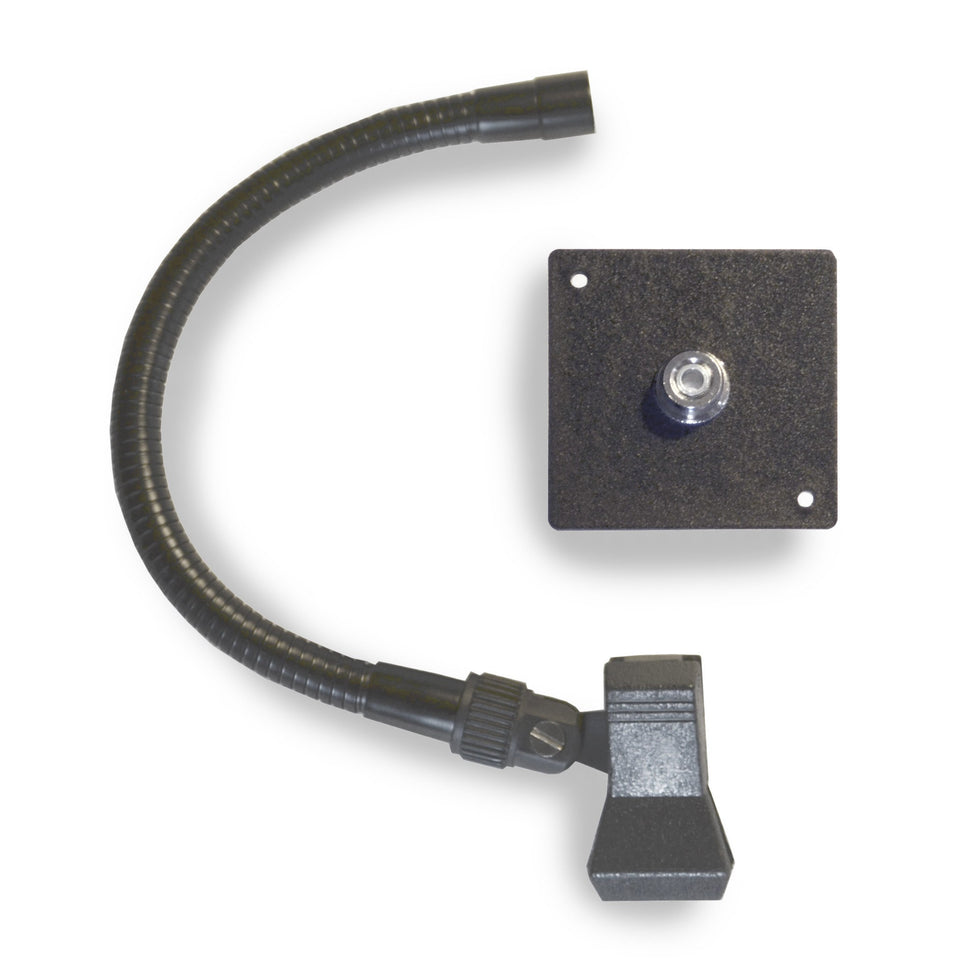 Microphone holder with clip
SIG-B3
Imagine yourself with a microphone in your hand, walking on the stage towards the lectern. Where will you put the microphone? Well, this microphone holder is your solution: it will keep your microphone close to your mouth, whatever height this needs to be, freeing your hands. The clamp accepts microphones of various sizes (wired or wireless microphones).
The microphone wiring, if any, goes down beside the lectern, not through it. 
The holder is installed on a small plate that you screw (2 screws) to the lectern's top.
Features

Simplest customization system

The holder lets you clip any handheld microphone
The arm's length is 13" (330mm)
This module is part of a large family of options for your lectern
Can be used with these lecterns: K1, K2, K3, K6, K8, K9, Y1, Y55, and Y7
Our simple install-yourself set of modules brings you countless configurations
All modules easily install directly on the top shelf
Easily customize your lectern by purchasing one or more modules
Add, replace or remove any modules, anytime
The lecterns are shop-ready to receive them, no need to drill or cut anything